Meet The Team at Salon Innova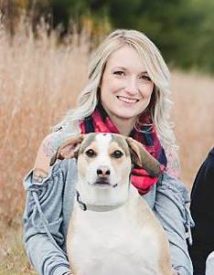 Jacquelyn Creeden
Co-Owner & Senior Stylist
Jacquelyn is fun loving & high energy with over 10 years salon experience. Whether it be subtle and sophisticated or something edgy and funky, she will listen with an open mind and heart! Jacquelyn often attends the Goldwell Academy in NYC to expand her knowledge on the latest trends and techniques! She is trained in various cutting and coloring techniques. These include balayage, highlights, speciality color and customized cutting for straight and curly hair. She loves to show her creativity and uniqueness through her style. Knowing that no two canvases are the same, Jacquelyn will perfectly balance your hairstyle so you can best express yourself.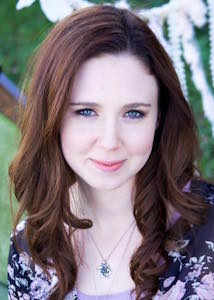 Carol Carucci
Co-Owner & Senior Stylist
Using her expertise to craft a perfect look for a special event or your everyday style, Carol is here to help you feel beautiful and confident in your own skin. With her caring and attentive demeanor, Carol will work with you to understand exactly what you are looking for and use her expertise to make it happen. Prior to joining the Salon Innova team in 2014, Carol studied cosmetology at the acclaimed Paul Mitchell School with phase II honors program recognition. She was then mentored at an award-winning salon in the Hudson Valley until she returned to the Adirondack region. Carol specializes in long layered cuts and dimensional balayage highlighting & lowlighting. She has the experience and training to create exquisite looks with both hair and makeup.
Photo Credit: Se.en.dip.iti Photography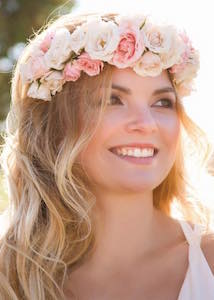 Heather Warner
Senior Stylist
Knowledgeable and accomplished, Heather is a true beauty professional. She will put her talents to work to enhance your natural beauty. Heather is experienced in a wide variety of styling and color techniques. She specializes in balayage highlighting, natural bead extensions, and holds a professional certification with Bellami. Heather has more than 14 years experience as a stylist and is previous salon owner herself. She has been a part of the Salon Innova team since 2014. With her versatility alongside her sweet and attentive personality, Heather will help you look and feel your best.
Photo Credit: Se.en.dip.iti Photography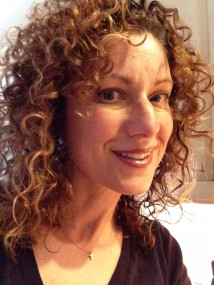 Mel Baker
Senior Stylist
"My work is from my heart" is her motto. Mel makes sure its true every time you leave her chair! Her positive and professional attitude paired with almost 20 years of experience is the perfect combination to match you with your perfect style. She loves to collaborate with her fellow stylists! Not only will you leave the salon with the look you desire, but also the knowledge to recreate that look on your own. Mel is not one for keeping her hair one style. Change is fun and exciting! Mel trained as a colorist and stylist specializing in foil highlighting techniques. Melaine is revisiting the Salon Innova team with enthusiasm and talent.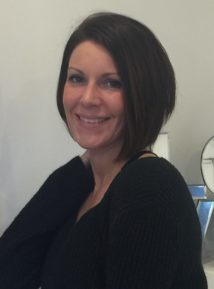 Casey Robinson
Senior Stylist
As a versatile stylist with 20 years of experience, Casey prides herself on staying up to date with styles and trends. She's always equipped to create the perfect look for you. While Casey is skilled at a wide range of techniques, she loves to let her creativity shine with unique color and cuts using her razor. Caseys artistic nature has drawn her to styling since she was a little girl. Casey has trained at the BedHead Academy and Redken School, both in New York City. She went on to work at various salons in New York and brought her talents to enrich the Salon Innova team in 2017. Brittany D'Ambrosio
Junior Stylist, Lash Artist, Waxing Specialist
Whether you're in need of a hairstyle change, lash pick-me-up, or waxing service, Brittany has you covered! With her laid back & welcoming vibe, you'll be sure to feel relaxed. Brittany graduated from Paul Mitchell the School in Schenectady in 2015. She also attended the Aesthetic Science Institute in 2019 to become certified in Eyelash Extensions. Brittany is continuing her growth in the industry under the Senior Stylists here at Salon Innova!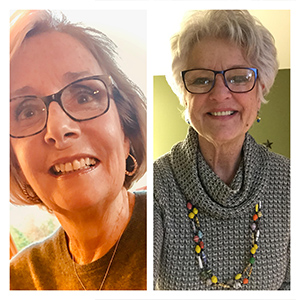 Lorraine Phinney & Sue Richardson
Senior Stylists
Lorraine and Sue are thrilled to be working together again!
With years of experience, Lorraine specializing in designer haircuts and natural looking hair color for the individual! She holds advanced education with the Redken Academy NYC, Tony & Guy Dallas Texas, Sassoon Academy San Francisco and a bonus talent in creating permanent curls for people who'd like more body.
Sue has been a stylist in the Adirondacks for many years - enjoying all aspects of hairstyling. Sue & Lorraine happily welcome their clients to their new hair home! If you'd like to schedule an appointment, please reach out directly.
Lorraine Phinney (518) 415-2549
Sue Richardson (518) 232-7021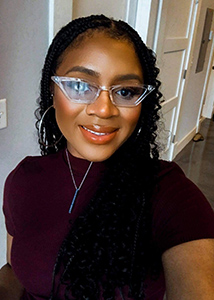 Javen Laustrup
Makeup Artist
After attending the D'Marie School of Makeup Artistry in 2016, Javen felt like she truly found her passion. She's excited to share that passion with you! Whether you're looking for a fun pop of color, full glam, or a soft & subtle look, she has the skillset to give you the look you desire. In her free time you will find Javen using her social media platform as a way to showcase her work and love of makeup. Whether it be Youtube or Instagram, you'll be sure to learn some helpful tips for your makeup or skincare routine. Javen is available for booking via phone 518-668-9180 or email at [email protected]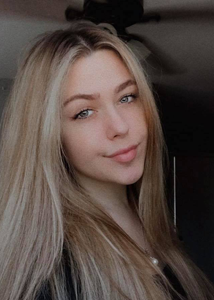 Isabell Peters
Lash Artist, Waxing Specialist
Isabell has a passion for all things beauty. She uses her talents to give you an exceptional look every time! Isabell attended the Aesthetic Science Institute in Latham. She graduated with honors, acquiring a wide range of skills that include several styles of eyelash extensions such as classic, hybrid and volume. If you are in search of a bold style or a subtle elegance, she will work with you to give you the best experience & leave you feeling beautiful. Using her expertise along with her warm and caring personality, Isabell will help you feel confident and radiant in your own skin.